Open 9am-5.30pm Monday - Saturday (Closed Sunday)
Open
Monday
,
Tuesday
, Wednesday,
Thursday
,
Friday
Where can I park to visit you?
Grimsby Store:
We have a customer car park just across the road from our door in front of the building opposite.
Immingham Store:
There are on street car parking spaces outside the front of the store and you can also park just round the corner in Highfield Avenue or Bluestone Lane
Is it easy access?
Yes. Both stores have ramped entrances and wide aisles between products wide enough for prams, push chairs and wheel chairs.
Part of the washing Washing machine Section in our Grimsby branch
Part of our Grimsby refrigerator show room
Part of our Immingham branch
Our Prices Are So Low Because We Are Members Of Euronics
We been part of Euronics for over 30 years meaning we can give our customers low, low prices.
In addition to being part of Euronics we also have relationships with specific brands such as Hotpoint, Bosch, Siemens, Miele, Stoves, New world, Indesit Cannon and Sony to name a few. You can be assured this gives you the best prices and after sales service!
Personal Service And In-Depth Product Knowledge
Our

friendly

sales team have
regular,
in-depth product training and will often visit the
manufactures

themselves to learn about new products, innovations and features. Some of our sales staff

have

been with us for over 15 years giving them a wealth of

knowledge

to draw upon to answer any question, query or to help with the correct choice of product when something specific is needed. When you come in-store we are happy to help you through the choice of any product or just to leave you to browse, we will be on hand should you need us.
We pride ourselves on our after sales service. We
understand
that getting used to a new
appliance
or technology takes some time and sometimes you may have a few questions or concerns. Our sales
staff
and in-house engineers are always on hand either in-store or on the phone to help you.
Can't See The Exact Product You'r
e After?
We have over 1,400 products in stock to take away today or have delivered (usually) the same or next day but if you can't see what you want, get in touch! Tell us the make and model and we can order from over 16000 products at competitive prices!
Fast, FREE Delivery And We Can Install!**
We pride ourselves on our fast, FREE delivery.
On stock items we can usually deliver the same or next day* including Saturdays at a time slot to suit you! We can also install your new product for you so you can wash, watch, dry or cook straight away!**
*E
xcludes
Sundays, local delivery area only.
** please see applicable charges for installation.
4 Generations of the Bury family have been serving the Grimsby community for over 60 years. Starting with Charles Bury who helped his son Frederick Bury open the original green grocers- Frederick Bury's- on the site of our Grimsby branch shortly after the Second World War. In 1955 we started selling televisions in the
adjoining
shop which was David Bury Ltd, many local people bought their very first Television from us.
David Bury has continued the family business
successfully
for many years.
Now, David's daughters Jenny, Helen and Beth are in charge of the business and are looking forward to serving our customers for many more years to come.
Our Immingham branch has been serving Immingham and surrounding area for over 35 years and is currently run by our Immingham branch manager David Newson who has been with us for over 15 years.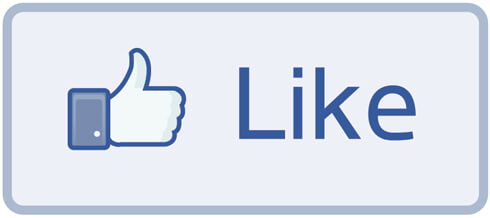 'Like' us on Facebook search: 'David Bury Ltd' and keep up to date with special offers, news and new products. our Immingham branch has its own group search 'Pelham Parade of shops' to get news and offers from not only us but other shops in our row.
What Our Customers Say About Us:
"Phone call to the shop at 09.10 about the above drier - delivered, free of charge, at 10.10 first load of washing dried at 10.35. Excellent service thank you very much - will be recommending you."-Anne via Facebook
"Always check out David Bury they offer great prices and service an asset to the town"- Caroline via Facebook
"Always good service!"
Denise-via Facebook
"
Outstanding service"-Amanda via Facebook